The Republican candidates are ready to rumble on October 28th, when Donald Trump, Ben Carson, Marc Rubio, Jeb Bush, Ted Cruz and other presidential hopefuls take center stage at the GOP Debate. Will the stars collide when Donald Trump a clever Gemini goes head to head with Ben Carson a humble Virgo? Can Jeb Bush an eccentric Aquarius continue his presidential campaign after staff layoffs and payroll cuts? What are the Astrology predictions for our presidential frontrunners Trump and Carson? Who will win the GOP Debate and future 2016 election in this epic showdown?
Just like a real WWE star, Donald Trump in a flurry of political talk show appearances this weekend says he's ready to slam Ben Carson. Defending his recent slip in the presidential campaign polls, Trump is poised to attack his competition and flex his business muscles to cruise to the lead again. In his opinion, he's the leading man competing for the starring role of his life, President of the United States.
Trump with his Sun in quick-witted Gemini and dramatic Leo rising, has become best known for his arrogant style, but we think Ben Carson and Carly Fiorina both Virgos, will have a few tricks up their sleeve. Carly likes to do her homework, no doubt, she's ready to go toe-to-toe with Trump. Will she shine a light on Trump's weaknesses and blow his ego out of the water to score a few points in the campaign polls?
Astrologically speaking; Venus, Mars and Jupiter are conjunct in obsessive Virgo on October 28th. Making both Carly Fiorina and Ben Carson feeling overly optimistic and lucky. Unfortunately, it will be squared by Saturn in honest loving Sagittarius, which says they better check their facts, otherwise, they could get hammered in the debate for not being prepared and stretching the truth.
On Oct 28th, Moon in Taurus will make the candidates appear more stubborn than usual. Leading the pack, of course, will be "The Donald". Trump, who's been accused of being a prancing peacock and narcissist, will continue to look more like a Marvel comic book character than presidential, with his hairspray combover and boisterous personality. Either way, Astrochicks predicts he will continue to entertain us with his crazy one-liners and will claim he won the debate.
We expect the Republican GOP Debate to be a three-ring circus, with the Presidential hopefuls behaving badly and giving plenty of press worthy material for the media. Leaving Jeb Bush confused, after all, he's the most qualified to be President in his mind. He doesn't understand the reality show economics of why he continues to sink in the campaign polls and Trump & Carson continue to rise.
After the New Year, Astrochicks believes the voting public will sober up and realize they need to elect a President in 2016, who has the chops to run a country. Our astrology prediction remains that both Donald Trump and Ben Carson will drop out of the election, early next year. Slowly but surely, Jeb Bush will continue to rise in the campaign polls, continuing his lukewarm presidential bid, which we believe could lead to his Republican nomination.
On the Democratic side, we love Hillary Clinton a tenacious Scorpio but think Bernie Sanders a hard-working Virgo, will win the hearts of the public.  Our Astrology prediction is Sanders will get the Democratic nod. Who will be elected our new President in 2016? Stay tuned.
Comments Off

on GOP DEBATE: Donald Trump Get Ready to Rumble, Astrology Election Predictions!
---
The Moon holds a mystical place in everyone's heart. You can't deny that supernatural energy that exudes when you look up in the sky at night.  What energy does the Super Full Moon in Taurus on October 27th have in store for us? What does Jacy Nova's astrology predictions reveal? 
"It must be a full moon," is a comment heard by family and friends whenever crazy and unexpected things happen to us at work or in our personal life.
The spiritual effects of a New Moon or Full Moon are undeniable and even if you don't believe in Astrology, you can feel an energetic cosmic presence shining down on you.
A Full Moon happens only once per month and represents our emotions, desires and feelings, no matter how big or small. It opens our mind, spirit and heart and illuminates the parts of our life we've kept hidden and brings them to light. Together, the Moon becomes a catalyst for our thoughts and actions, hopefully, that will bring a change of consciousness for the better depending on what house the Full Moon will reside in each month. Seeds that you planted six months ago (on the New Moon) can come to fruition or completion at this time.
Even though the energy associated with the Full Moon feels new and emotionally raw, the truth is, the desire for change has been simmering in your mind for quite awhile, but you haven't had the cosmic push until now to make any positive changes.
If you follow Astrology and understand your personal horoscope chart, you can study which house the Full Moon will fall transit in this month to gain awareness and insight on what areas of your life need focus.
This month on October 27, 2015, we will experience a Super Full Moon in Taurus with a bang. A necessary transformation will unfold and increase self-empowerment for earth signs. When these elements are revealed and demonstrated to your Higher-Self, we can harness our personal power to invite more love and wealth in our life. The signs most affected by this positive astrological energy this month will be Virgo, Capricorn, Taurus and Scorpio.
If you're not an earth sign, not to worry, you take a magic carpet ride as well on the lunar express. You can harness the power of the Super Full Moon in Taurus to begin building plans for your future. The wheel of fortune is turning in your favor. This lunar energy will help guide you on a more peaceful path of prosperity and love. All you have to do on Oct 27th is connect with spirit, open your heart to new possibilities. Everything is possible when you believe and the stars are aligned. Check out our podcast for more astrology predictions.
Comments Off

on ASTROLOGY PREDICTIONS: Super Full Moon in Taurus Gets Supernatural!
---
Ben Carson's 2016 presidential run for the White House has begun. What does his Astrology profile reveal and what are top celebrity Astrologer, Jacy Nova's campaign predictions? Can Carson be trumped by the competition or will he nab the Republican nomination? What do the stars reveal? 
Ben Carson was born in Detroit on Sept 18, 1951, under the down to earth zodiac sign of Virgo. His Sun sign fueled by Moon in fiery Aries and Mars in Leo. Combined with Venus in Virgo conjunct his obsessive Sun, Ben Carson can be a charming, but emotionally temperamental and competitive guy. Don't let his quiet television demeanor fool you, this Virgo doctor is definitely a campaign threat to Donald Trump or Jeb Bush. When Carson goes after a goal, he assumes the odds of winning the 2016 Election are stacked in his favor.
Raised by his single mother, Ben's parents' divorced when he was only eight years old. In his book Gifted Hands, Carson relates that, in his youth, he had a violent temper. Like many hard-working Virgos, he overcame his limitations and found spiritual healing in God's word and has stated in interviews he has never had an issue with his temper again.
Displaying the classic Virgo traits of being super smart, Ben Carson graduated from Yale, where he earned his degree in psychology. He received his medical degree from the University of Michigan and completed his residency in neurosurgery at John Hopkins Hospital in Baltimore, Maryland.
A dedicated Virgo man, he met his wife Candy in 1971 when they were students at Yale. Ben Carson, a sweet romantic at heart, said in a new interview he knew he was destined to marry his wife. He was right, and the happy couple recently celebrated their 40 year wedding anniversary.
Over the next two months, Saturn in Sagittarius will push Ben Carson's continue rise in the presidential election polls. In Astrology, Saturn is the planet of hard work, and Carson is not afraid to get his hands dirty. The cosmic halo effect will last through the holiday season, but can it guarantee Cason a Republican victory? What is our Astrology prediction? Probably, not.
Next year, Saturn in Sagittarius will square Ben Carson's Sun and Venus in practical Virgo. We believe that the pressure of the presidential election may become too much for his family, and he may quietly bow out. Although, we don't think that means he will be out of the race for long. We predict that either Donald Trump or Jeb Bush will score the Republican nomination and will ask Ben Carson to ride shotgun as their Vice President. Together, can Trump and Carson be the winning ticket?
Astrologically speaking, the Presidential election is still up for grabs, and we predict that 2016 will be a political campaign to remember. Neptune in Pisces reveals a hidden agenda in the works that is a conspiracy theorist wet dream that could result in Obama staying past his second term. Stay tuned, Astrochicks believe the stars are about to collide.
Comments Off

on BEN CARSON: Election 2016 Predictions and Astrology Stars Reveal!
---
Happy October! As I write these horoscopes for you, we are amid a Mercury retrograde, and the sun has entered the sign of Libra. Mercury retrograde is popular subject matter simply because most people attribute it to chaos, but it is far from that! A retrograde of any planet according to astrolog…
Link: Your October Horoscope Is Here And It s ALL Good via www.whowhatwear.com
Comments Off

on October Horoscope: Mercury Retrograde and Sun Sails Into Libra!
---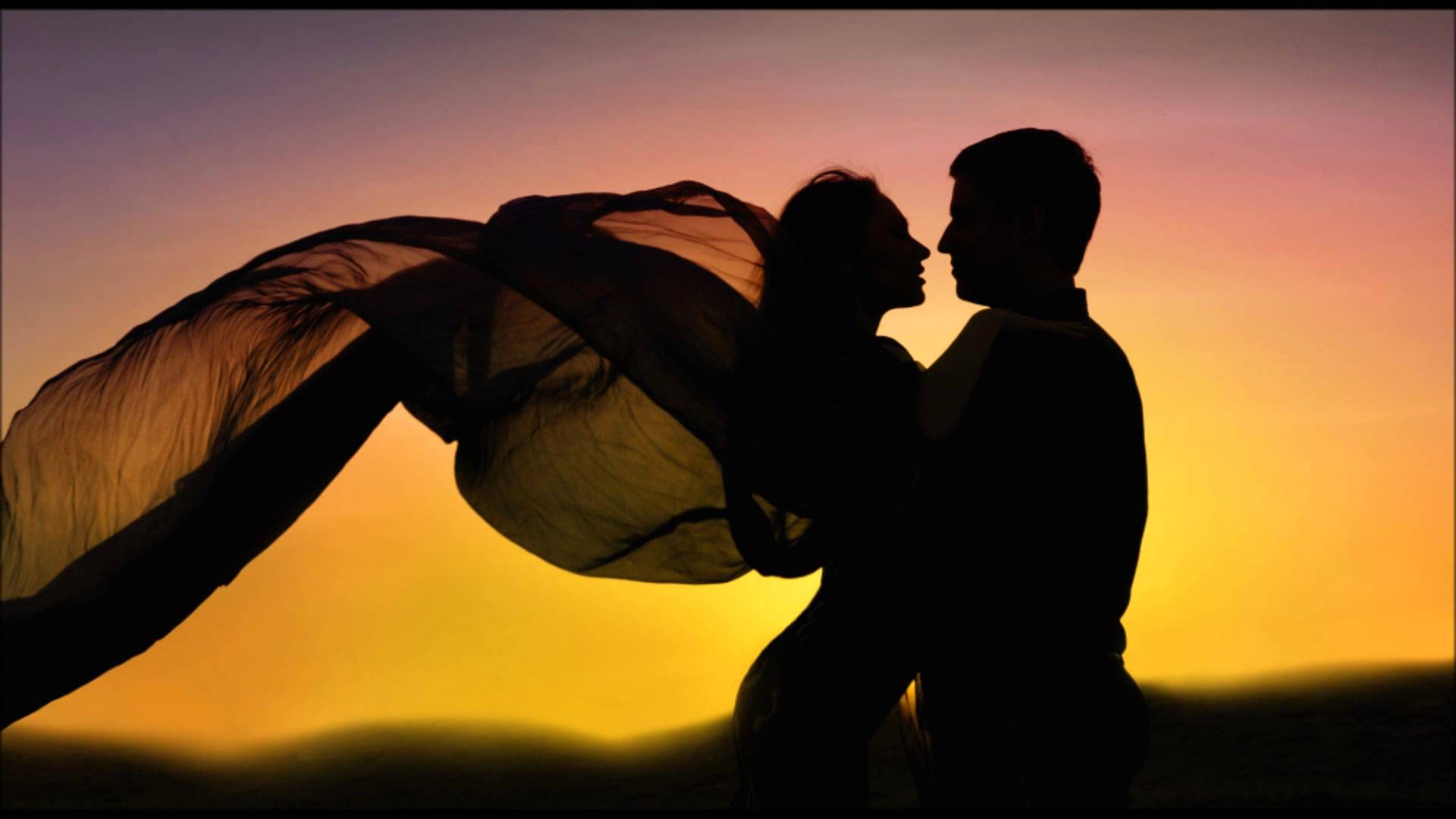 The New Moon on Monday October 12, 2015 at 19 20 Libra, falls just within Libra decan 2. The New Moon astrology is subject to the change and excitement of Uranus. Although some aspects suggest lingering relationship sadness and dissolution, this first new moon of a new eclipse cycle represents a…
Link: New Moon October 2015 Excited Anticipation via astrologyking.com
Comments Off

on ASTROLOGY FORECAST: New Moon in LIbra Brings Relationship Hangover?
---
Will Donald Trump become our next American President? What do the stars reveal for his White House run and what are my astrological predictions for the 2016 election? Will he nab the Republican nomination or will Trump flame out in a blaze of glory?
Donald Trump born under the zodiac sign of clever Gemini celebrates his birthday on June 14, 1956. The youngest of five children, Trump was raised under luxurious circumstances in a 23-room estate in exclusive Jamaica Estates in New York.
Trump, best known as a P.T. Barnum of finance, has fine-tuned his persona into a multi-billion dollar global brand. His name symbolizes power and wealth but can he parlay his marketing panache and become the President of the United States? What does his astrology chart reveal?
No doubt, Donald Trump is a force of nature. His sun sign smiles in Gemini, combined with his rising sign in dramatic Leo; together they make an amusing and powerful combination. When we mix Gemini's "smart aleck" behavior with Leo's need to be the center of attention, we end up with a Presidential candidate who's quick witted and entertaining. You never know what Trump's Twitter feed will say next.
In the last few months, Donald Trump's has used his Gemini wit and charm to react instantly to uncomfortable situations. The result is he's dominated the media headlines and election polls with his Presidential run.
His Moon in Sagittarius has made his campaign emotionally charged by his brash and sometimes rude behavior. Outspoken to the point of tactlessness, Lunar Sagittarians sometimes upset others with their blunt honesty and Donald Trump has ruffled a few feathers.
On the softer side, Trump's Mercury and Venus in Cancer shows a man who's strong and sensitive, who loves his family dearly and has a kind heart. On the negative side, he can be moody and defensive when criticized. Trump can dish it out, but he certainly can't take it.
Many of Donald Trump's critics have questioned his sincerity in running for President. Is this a publicity stunt or a conspiracy against the Republicans to make Hillary Clinton win the election? What is our astrological prediction for the 2016 election?
We believe one of Donald Trump's most famous quotes sums up his campaign for President, he says, "Money was never a big motivation for me, except as a way to keep score. The real excitement is playing the game."
Astrologically speaking, we think Trump is enjoying the election spotlight but we predict he will drop out of the race in 2016. Saturn in Sagittarius will oppose his Sun sign in Gemini and conjunct his Moon in Sagittarius having a life-changing effect on him in a negative way. Translation, the White House is probably a bigger commitment than he's willing to make, and he will gracefully bow out citing personal issues handing the nomination to either Ben Carson or Jeb Bush.
In the end for Donald Trump, it's not whether you win or lose but how you played the game. In his case, he leaves the crowd wanting more and made his brand that much bigger.
Comments Off

on Donald Trump: Presidential 2016 Election, Astrology Predictions Reveal!
---